---
Join us for Golf
Our golf tournament is about to be in full SWING and we invite you to join us!

Join us on Thursday, June 1st at the Missouri Bluffs Golf Club for our 5th annual Kevin Parrish Golf Tournament presented by Professional Office Environments.

The annual golf tournament secures funds for the four Loaves and Fishes for St. Louis Programs: Interim Housing, Food Pantry, Prevention Services, and Outreach. With your support we will be able to continue in our mission to serve those who are in Housing and Food crisis in the St. Louis County community.

We need your support! Our sponsorship and registration is down this year. Having community involvement is what helps make Loaves and Fishes the successful organization we are. We pray that with these last few weeks we sell out!

$600 per foursome – Tee off at 12:30pm
---
Stamp Out Hunger – This Saturday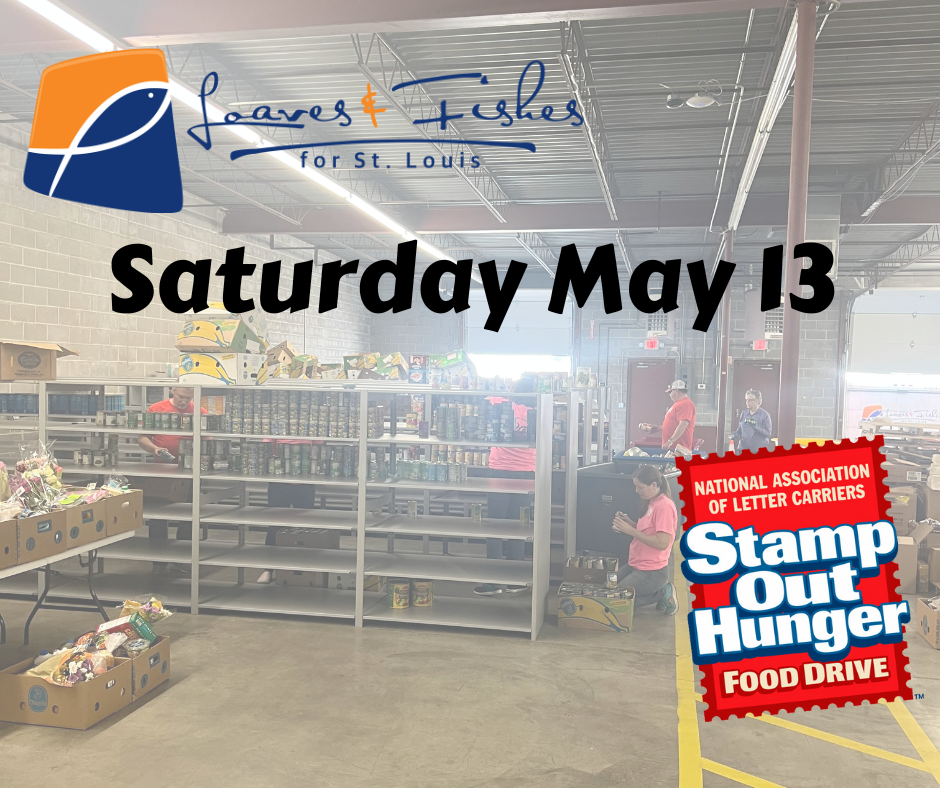 Place your nonperishable items at your mail box for your friendly neighborhood mail carrier this Saturday, May 13!

All nonperishable items donated in the Maryland Heights and Hazelwood zip copes will be collected and distributed for Loaves and Fishes for St. Louis. This collection drive represents 40% of our nonperishable food pantry items.
---
Ribbon Cutting

We are very blessed to be a part of such a supportive community! Since 1982 we have served St. Louis County through Emergency Shelter and Food Pantry. Now, as we enter into the next phase of our service we take this opportunity to expand our Prevention Services and Outreach programs. The Resource Center will allow for more dignified and respectful meeting with those we serve.

We would like to thank everyone for the love and support we received on Thursday, April 13!

Photos provided by Sheila Kaye Photography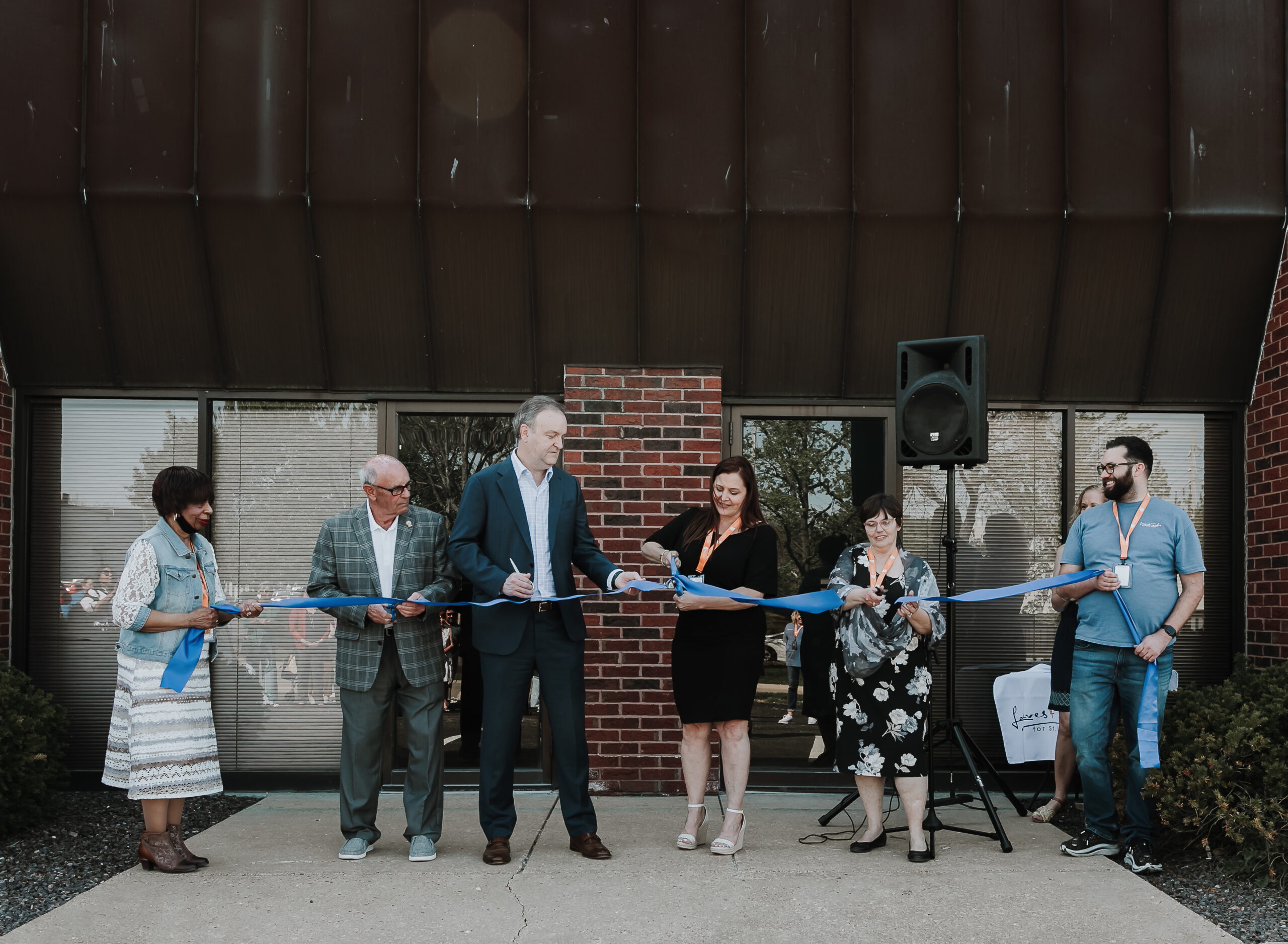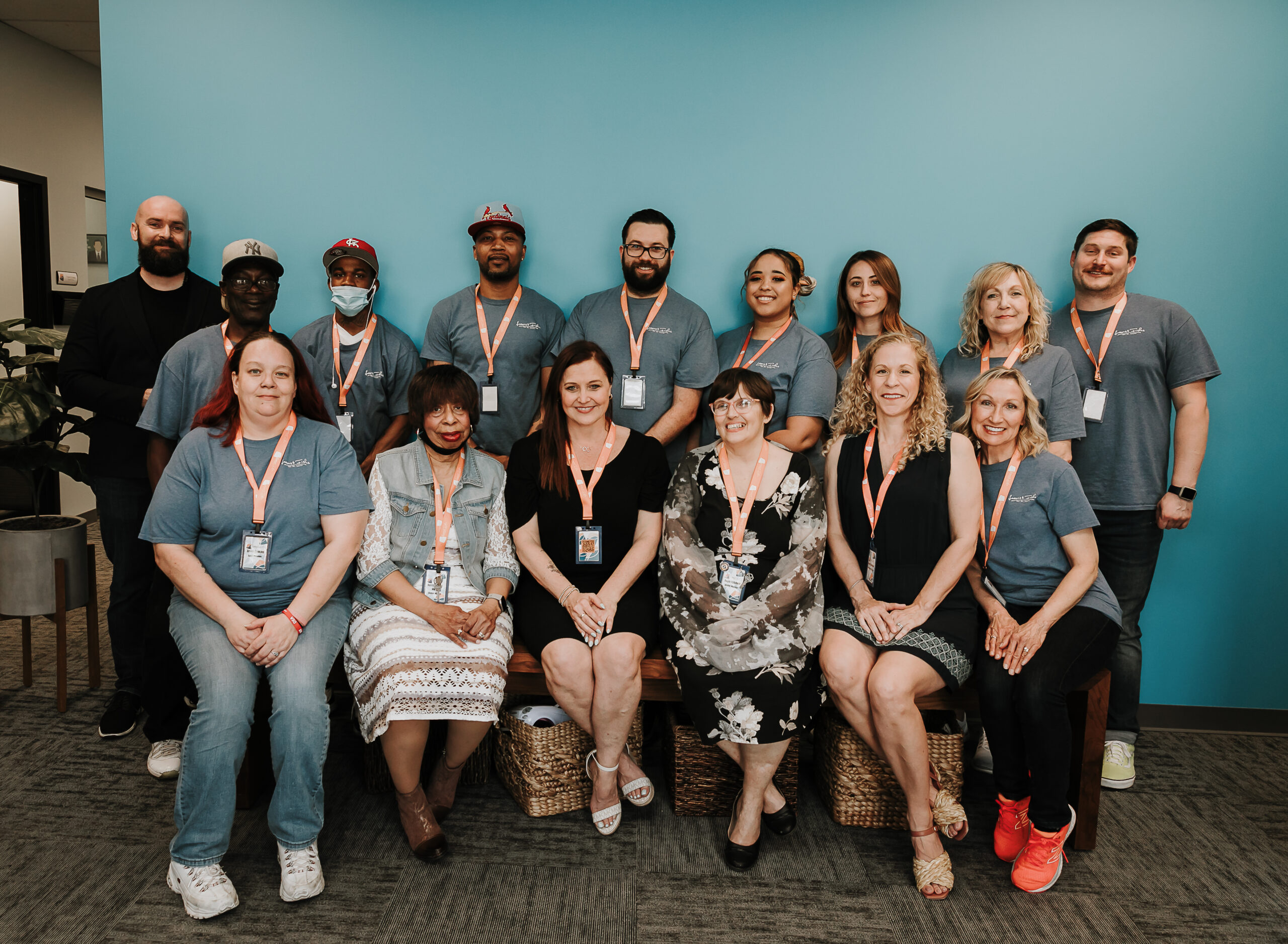 ---
Spotlight on Success!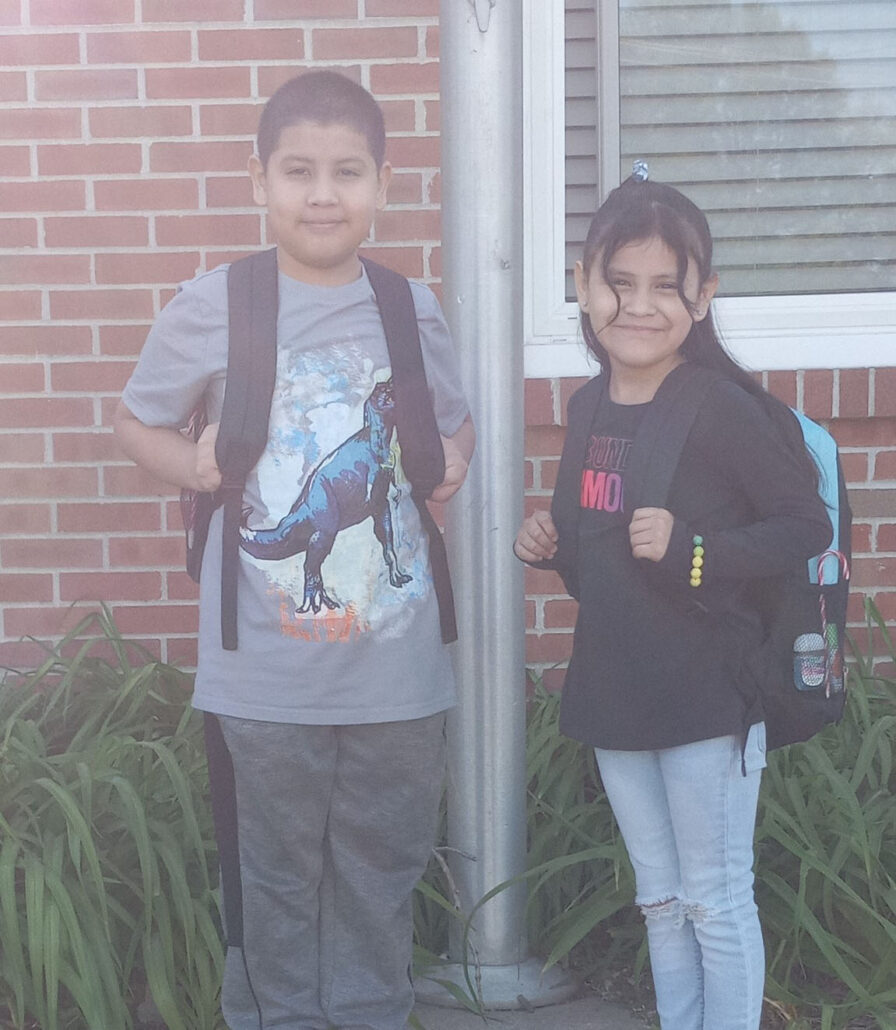 It's never too late for your first day of school!

Last week, we celebrated one of our families' first day of school. Daily the children would come up to our Shelter Case Manager and ask when they would start school. The children were so happy when they received the news that they would begin the next day. Finally, when the big day came around, we were unsure who was prouder, the parents or the children. The smiles on the children's faces said it all. The parents were so thankful for our help with enrolling them in school. Moments like this are why Loaves and Fishes serves the St. Louis Community.
---
Volunteer Groups!
Looking for a rewarding volunteer opportunity for your group? We'd love to have you. Volunteers help create the daily boxes for the food pantry clients, perform light cleaning in the shelter, special holiday meal distributions, and much more.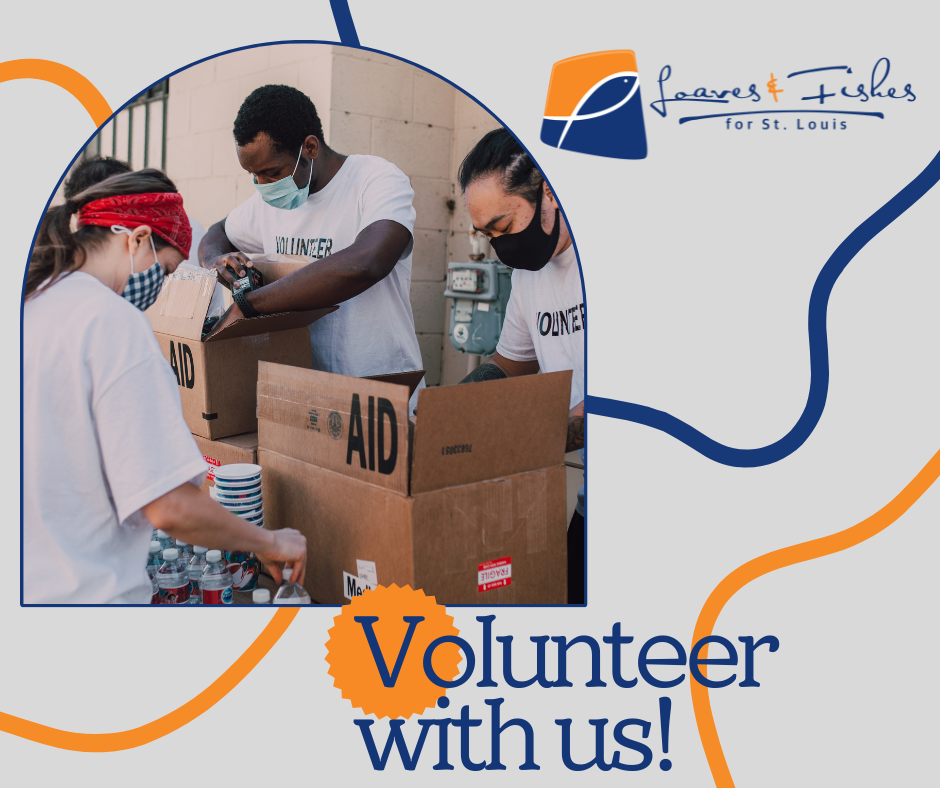 ---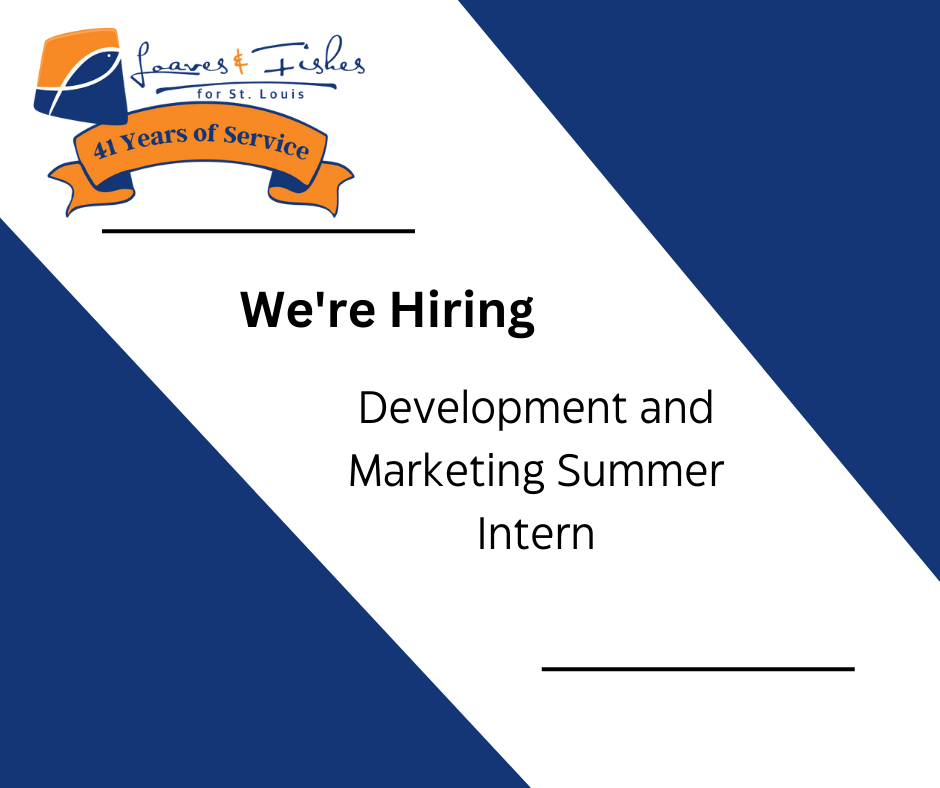 Loaves and Fishes for St. Louis has a Summer Internship opportunity available!
This is a great opportunity for a college student who is interested in the Nonprofit Sector, or Marketing.
---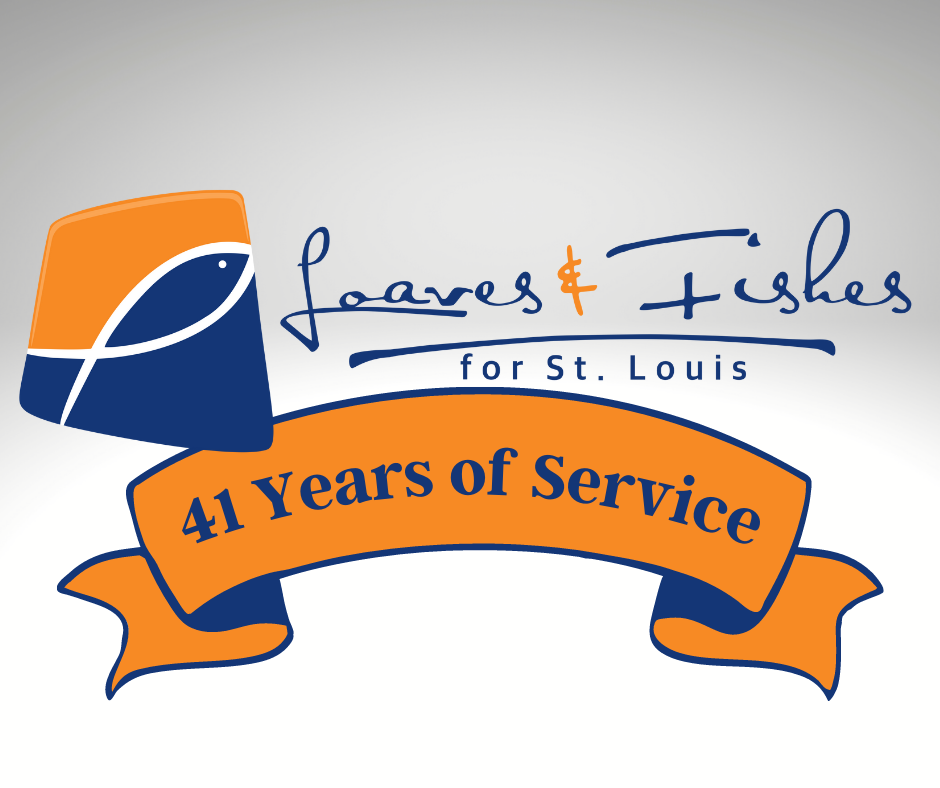 ---
What began with a man looking for food and shelter blossomed into today's mission and values. Join us as we continue to serve the community for many more years through our 41 Years of Service campaign. Where you can donate $41, $141, $241, or $541.

All proceeds raised stay local to support the programs of Loaves and Fishes for St. Louis because we all deserve a home.
---
~ Mark Your Calendars ~
Hairy Scary Trivia Night – Friday, October 13, 2023