Loaves and Fishes offers a great deal of volunteer opportunities ideal for individuals, businesses, high school students, and groups of all kinds. Volunteer hours are during the day Monday, Tuesday, Thursday, Friday and Wednesday evenings.
If you would like to volunteer at Loaves and Fishes, please visit our on-line registration portal at https://loavesandfishes-stl.volunteerhub.com to view our volunteer opportunities. Have questions? Contact Alan at 314-291-3857 or alan@loavesandfishes-stl.org.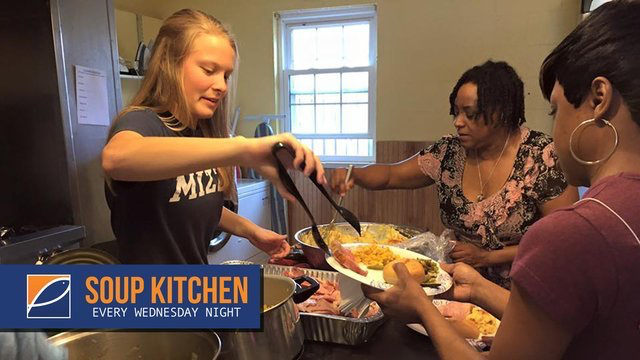 SOUP KITCHEN
Every Wednesday night
Our soup kitchen is a volunteer opportunity that allows individuals or organizations to provide hot meals to our food pantry clients and shelter residents.