Our Easter collection drive has begun, and we need you to help make it a success! Donate items from the below list and you will be providing needy families with the resources necessary to celebrate Easter. We are anticipating creating approximately 200 Easter boxes.
Please deliver all donated items to Loaves and Fishes Resource Center: Monday through Friday 9am – 5pm
2055 Concourse, Maryland Heights, MO 63146 by Friday, March 31, 2023 McKelvey location will always accept donations.

ICYMI – Spectrum Employee Grant Awarded

Pictured from left to right Jackie Karalunas (Development Director), Pamela Good (Spectrum), and Jacki MacIntosh (Executive Director).

We would like to thank Spectrum employee and supporter Pamela Good for nominating Loaves and Fishes for the Spectrum Employee Grant. We are blessed for the opportunity to apply for this transforming grant and to be one of the 5 recipients honored.
Resource Center Update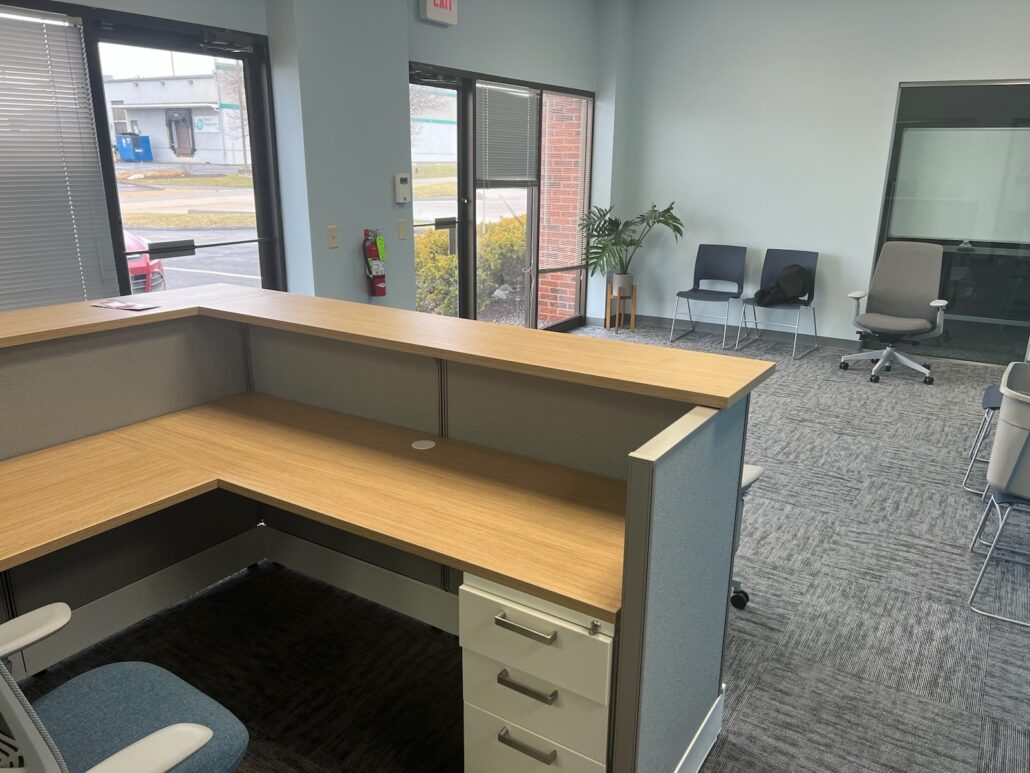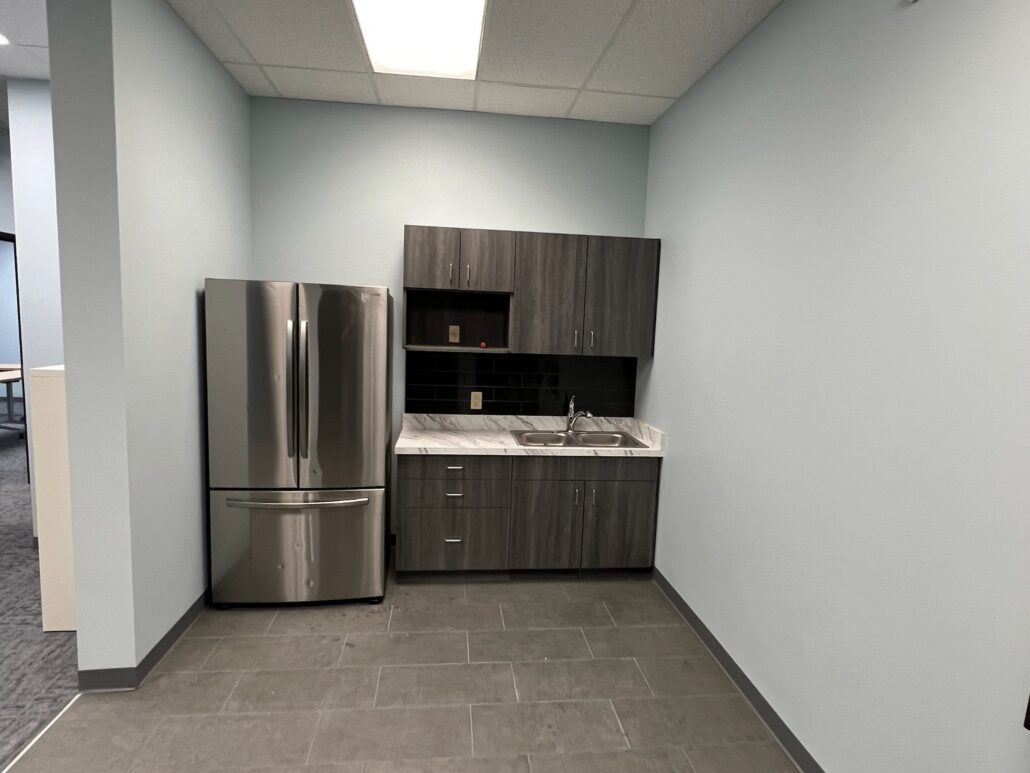 We Have Furniture!
We see the light at the end of the tunnel. Our long-awaited Resource Center is now open. We are putting the final touches on a few things here and there. But all in all, we are ready to serve you.

You are welcome to drop off donations:
Monday through Friday 9am through 5pm
2055 Concourse Drive, St. Louis, MO 63143.

Our McKelvey location will always accept donations.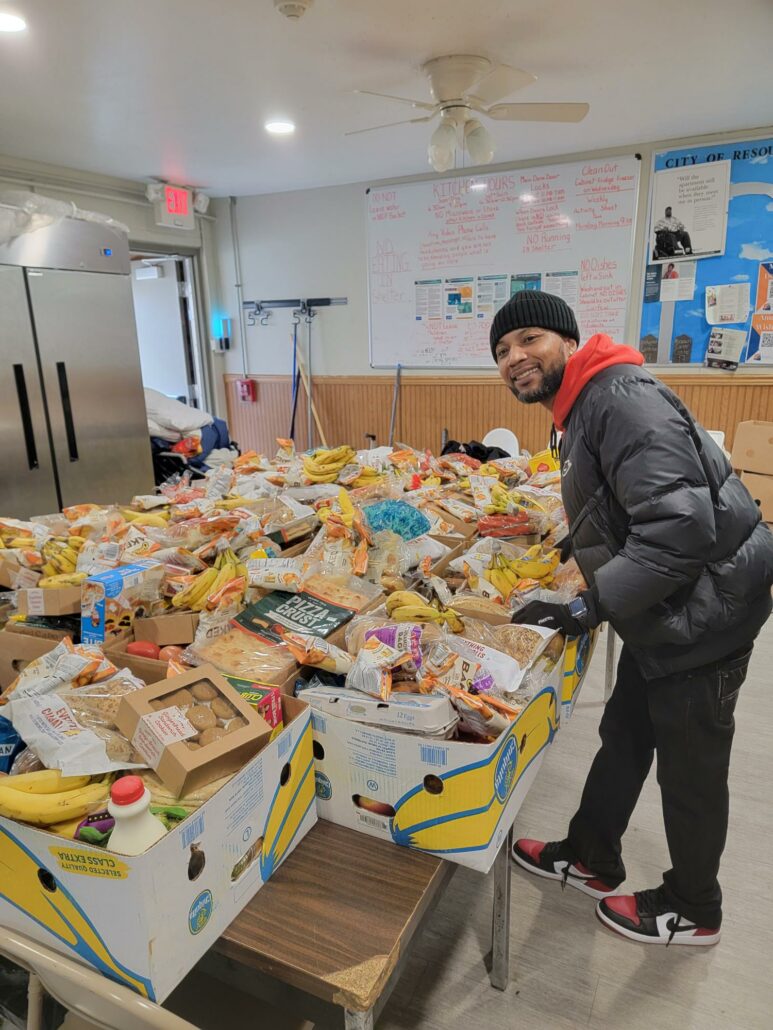 Spotlight on Success!
Asking for help may be one of the most difficult things a person can do. To have the self-awareness to recognize that help is needed, and then to seek out the help is another big step. We here at Loaves and Fishes would like to help everyone in the most dignified and respectable way.

Within the last month, 15 new families reached out for food pantry assistance – and that is a step towards success.
Volunteer Groups!
Looking for a rewarding volunteer opportunity for your group? We'd love to have you. Volunteers help create the daily boxes for the food pantry clients, perform light cleaning in the shelter, special holiday meal distributions, and much more.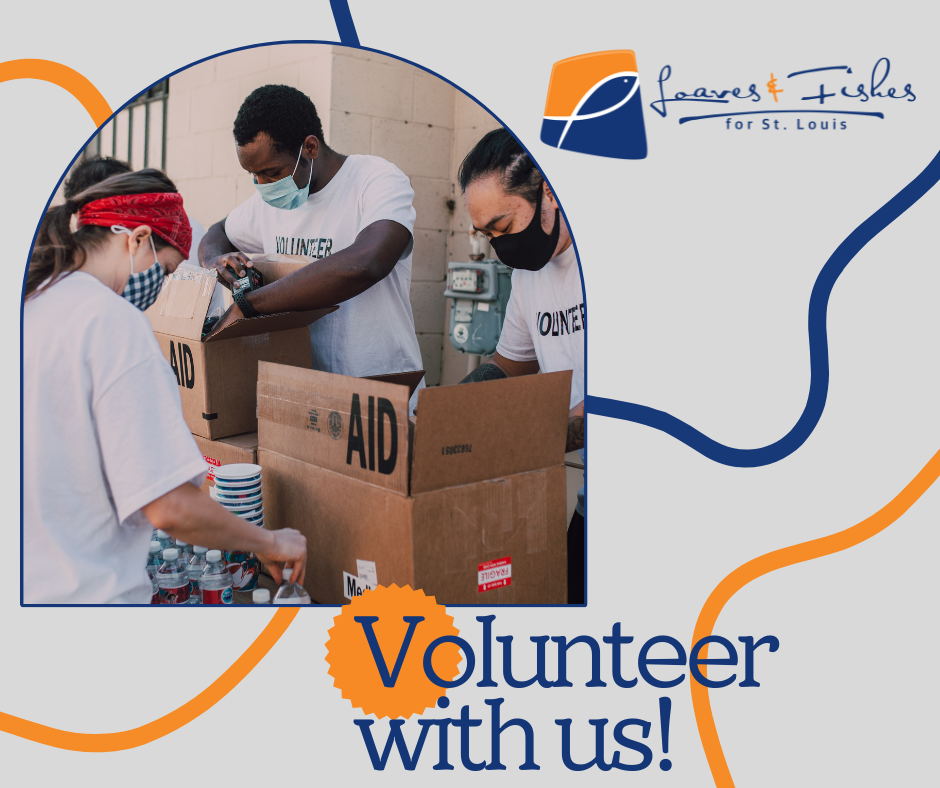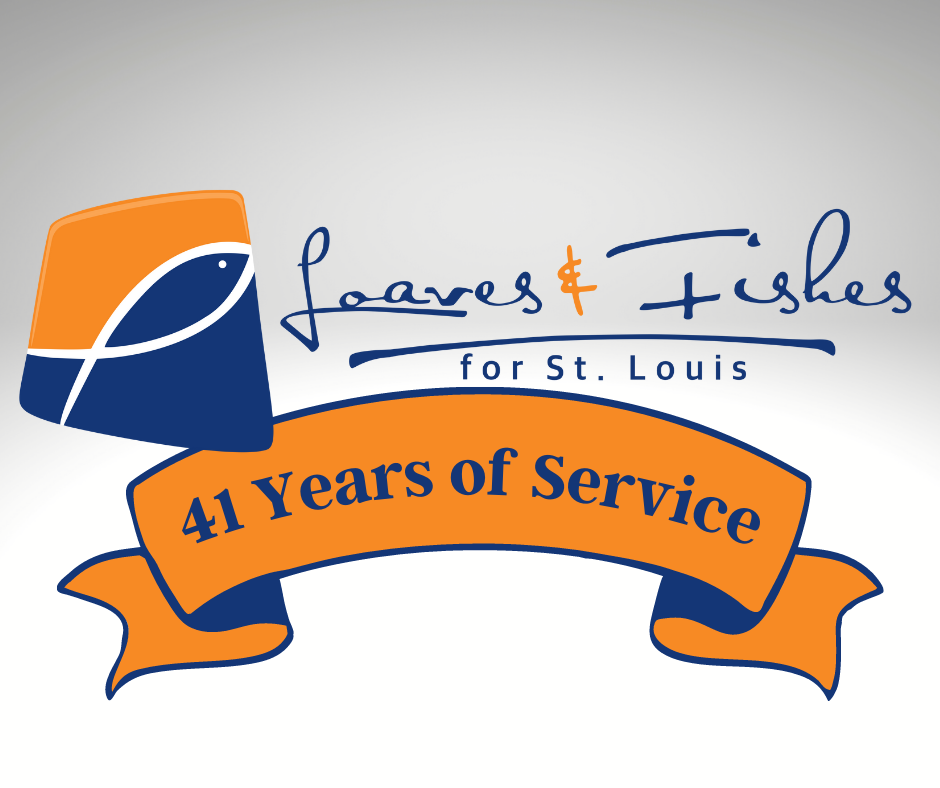 What began with a man looking for food and shelter blossomed into today's mission and values. Join us as we continue to serve the community for many more years through our 41 Years of Service campaign. Where you can donate $41, $141, $241, or $541.

All proceeds raised stay local to support the programs of Loaves and Fishes for St. Louis because we all deserve a home.

Mark Your Calendar!

Kevin Parrish Golf Tournament – More details coming soon

Hairy Scary Trivia Night – Friday, October 13, 2023

Registration information coming soon!