---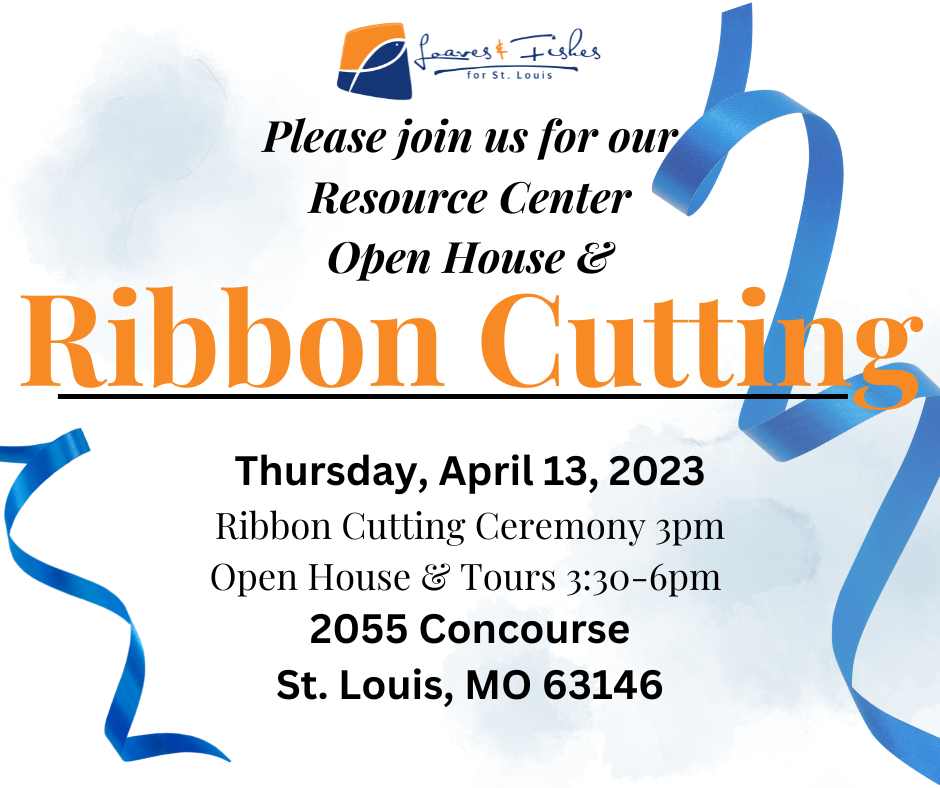 By God's Amazing Grace we are finally able to announce – Our Resource Center is open!
We invite you to our Ribbon Cutting and Open House on
Thursday, April 13, 2023
Ribbon Cutting Ceremony 3pm
Open House and Tours 3:30pm through 6pm.
So that we can anticipate how many people to expect, please RSVP.
---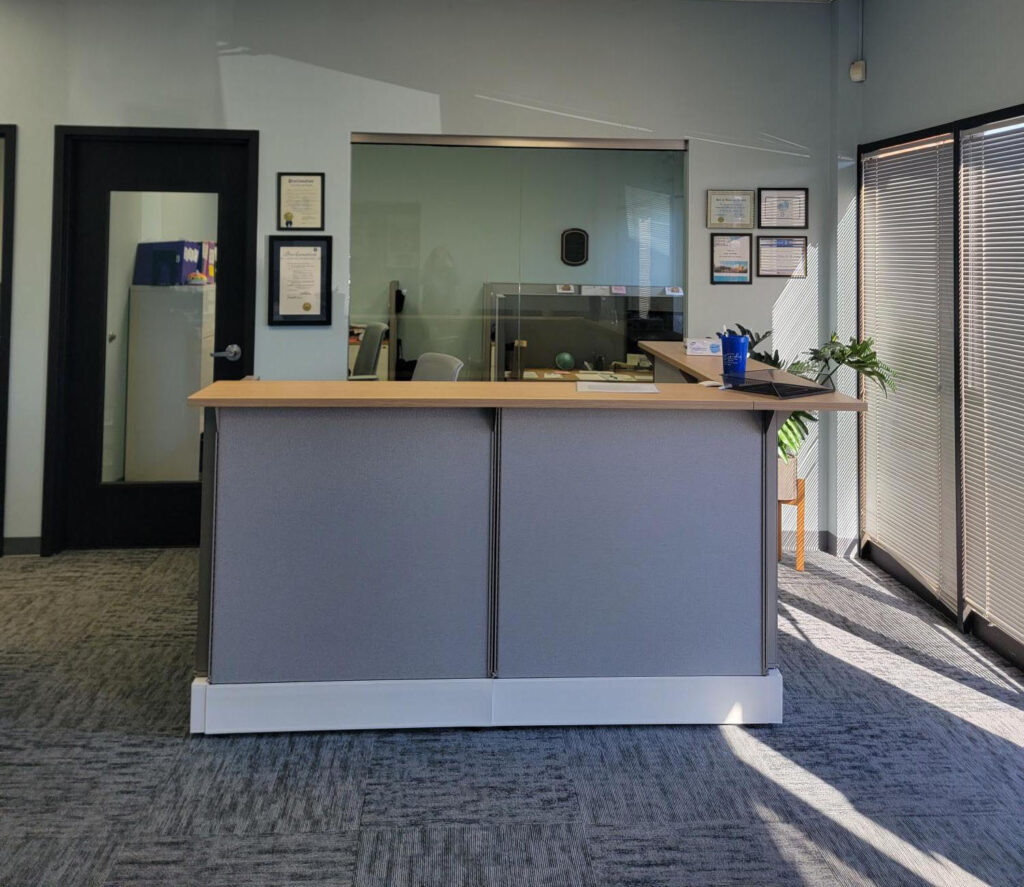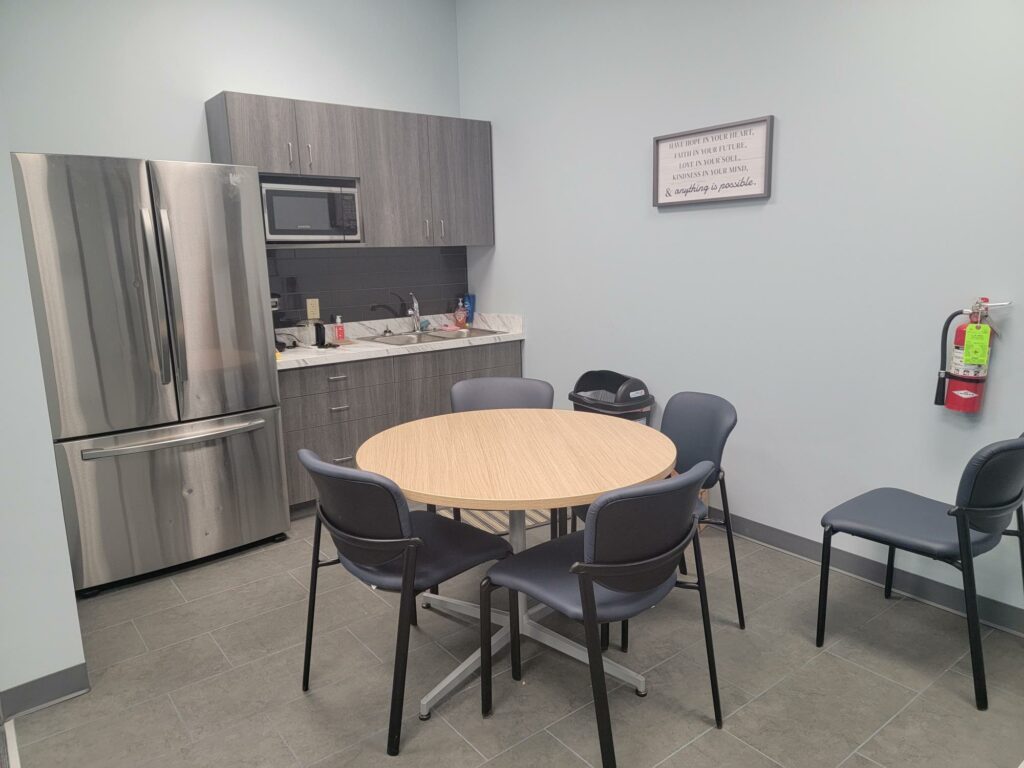 We Have Moved In!
Our long-awaited Resource Center is now open! Home to our programs, the administration offices are centrally located which allows for dignity and privacy to all clients while receiving the necessary services.
We welcome donations to be dropped off Monday through Friday 9am through 5pm:
2055 Concourse Dr
St. Louis, MO 63146
Our McKelvey location will always accept donations.
---
Our Easter collection drive has begun, and we need you to help make it a success! Donate items from the below list and you will be providing families with the resources necessary to celebrate Easter
We are anticipating creating approximately 200 Easter boxes.
Please deliver all donated items to Loaves and Fishes Resource Center:
Monday through Friday 9am – 5pm
2055 Concourse Dr Maryland Heights, MO 63146
by
Friday, March 31, 2023
McKelvey location will always accept donations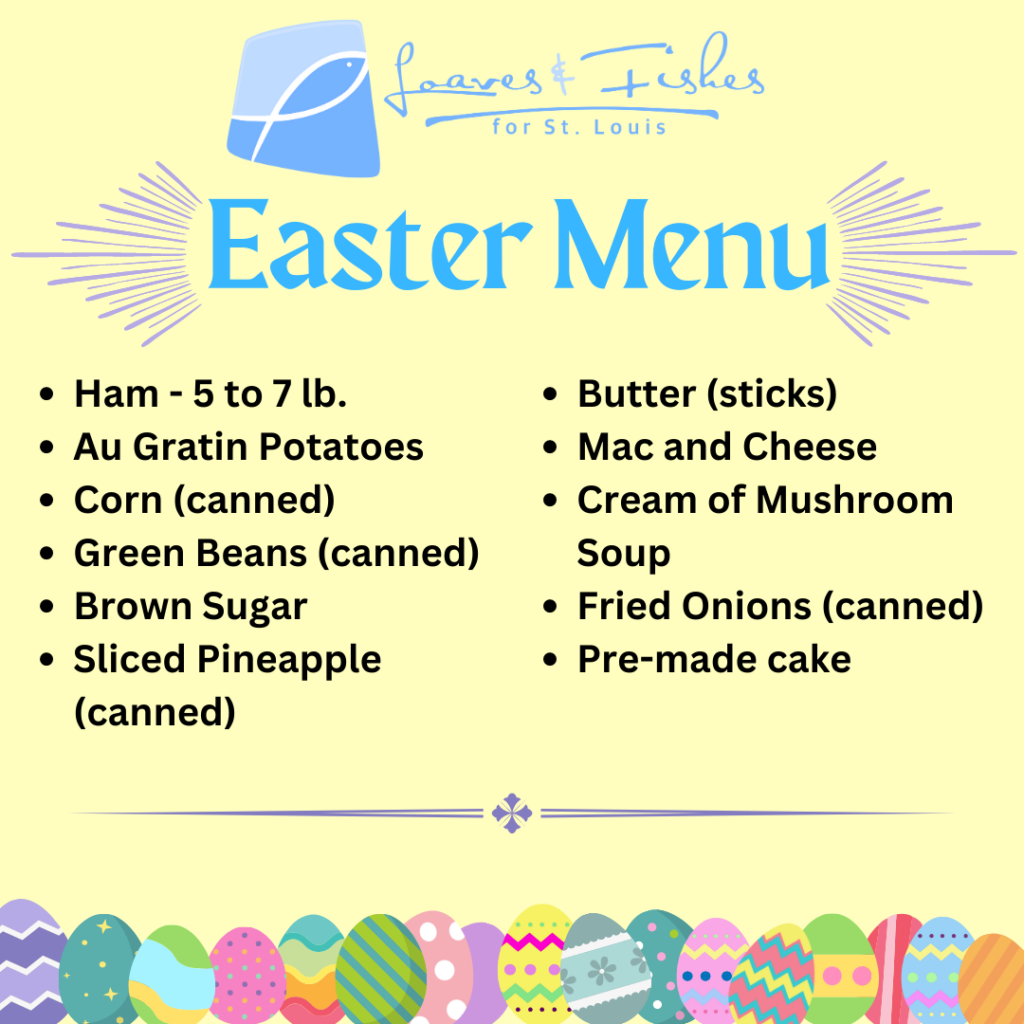 ---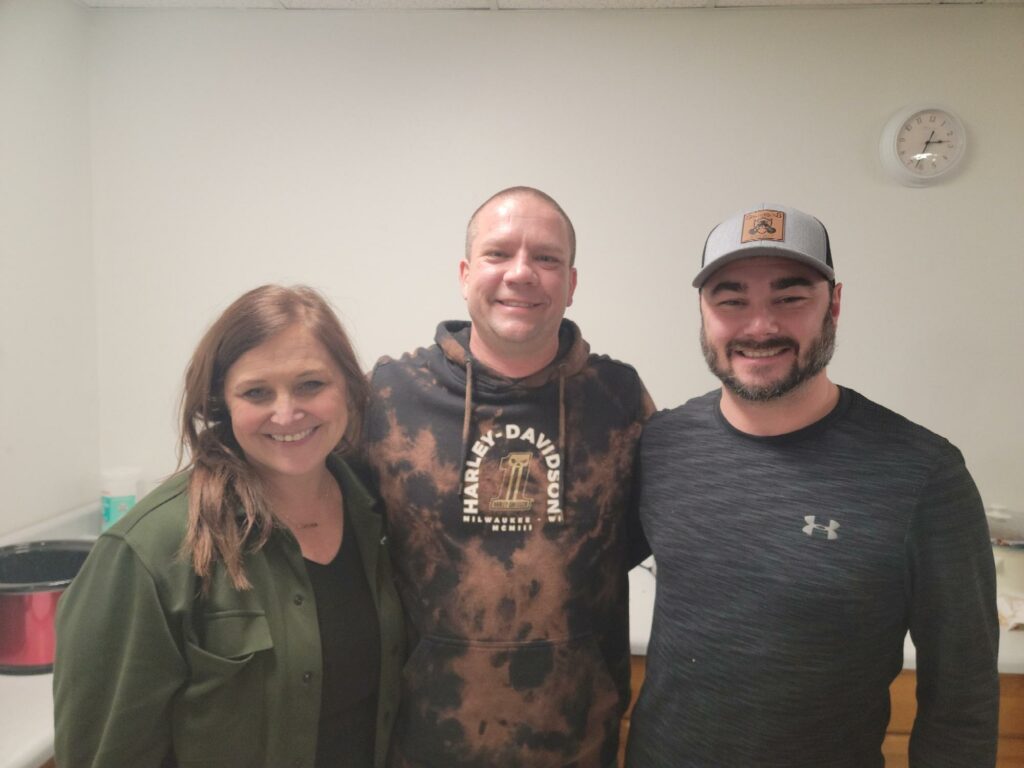 ICYMI – Knights of Columbus Chili Cook off and Check Presentation
The Knights of Columbus Council 9625 – Harvester hosted a Bags Tournament on January 28th where the proceeds benefited Loaves and Fishes for St. Louis.
---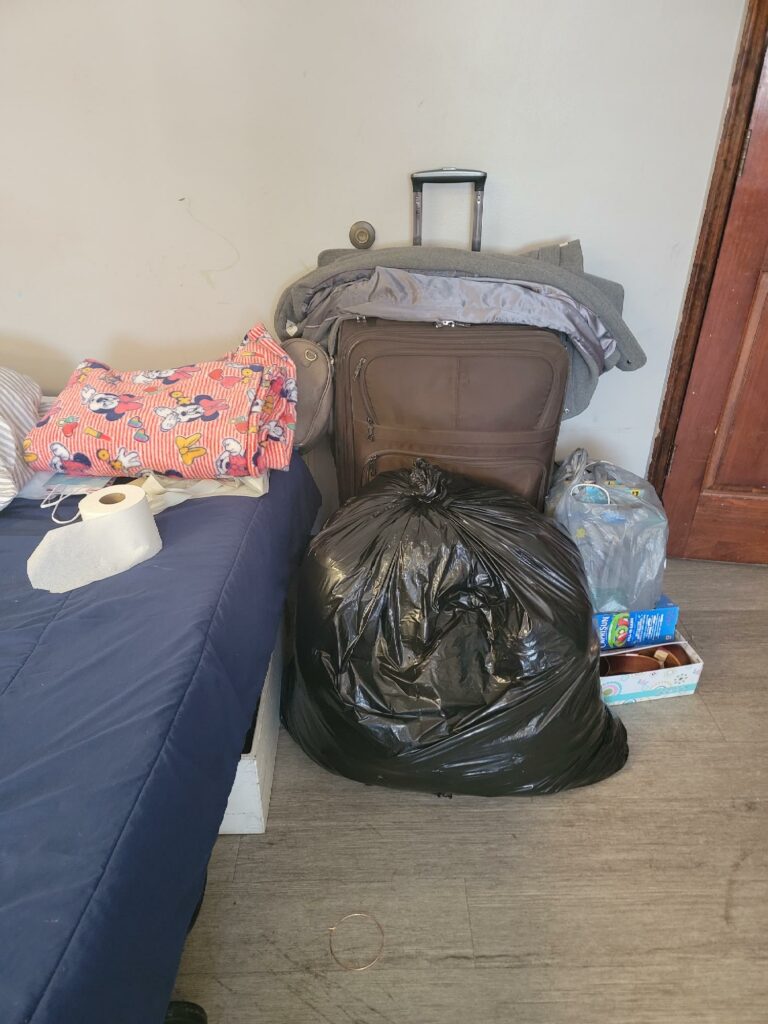 Spotlight on Success!
Hello, my name is Cindy*, and this is my success story.
I entered Loaves and Fishes in August of 2022; before arriving, my 14-year-old daughter and I were alone, afraid, and had nowhere to go. Immediately we received a warm welcome. We were assigned a case worker who worked with me during our stay
With their help, I enrolled my daughter in the local school and found a job.
Before we could move into our own place, I needed to pay off unpaid utility and Housing Authority balances. Loaves and Fishes paid my $1000 Ameren bill, which I would not have been able to do on my own. They also helped me pay my outstanding $2000 debt with the Housing Authority. When we moved into our own place, Loaves and Fishes generously donated housewarming gifts that included – bedding (sheets, pillows, bedspreads) and kitchenware. Upon departure, I was relieved to hear that Loaves and Fishes will always support me. I am still receiving food pantry assistance.
Loaves and Fishes have done so much for me that when asked I come back and share my story with other families who need inspiration. I would recommend Loaves and Fishes to anyone who needs support and a place to stay.
*Name changed to protect their identity.
---
Volunteer Groups!
Looking for a rewarding volunteer opportunity for your group? We'd love to have you. Volunteers help create the daily boxes for the food pantry clients, perform light cleaning in the shelter, special holiday meal distributions, and much more.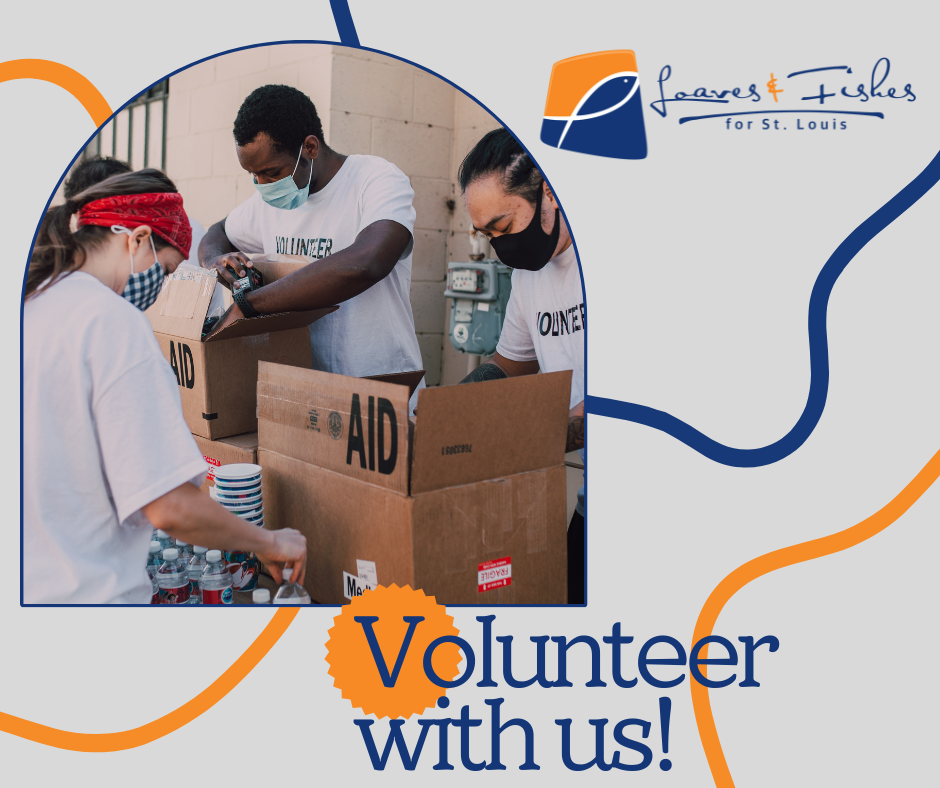 ---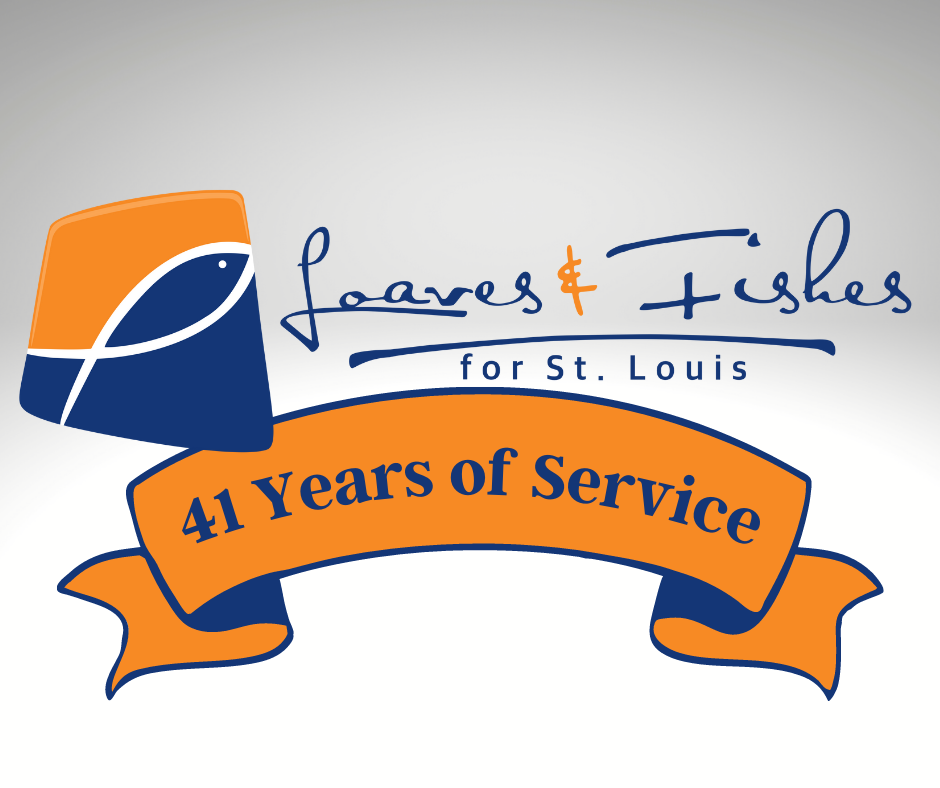 What began with a man looking for food and shelter blossomed into today's mission and values. Join us as we continue to serve the community for many more years through our 41 Years of Service campaign. Where you can donate $41, $141, $241, or $541.
All proceeds raised stay local to support the programs of Loaves and Fishes for St. Louis because we all deserve a home.
---
~ Mark Your Calendars ~
Kevin Parrish Golf Tournament – Thursday, June 1, 2023
Hairy Scary Trivia Night – Friday, October 13, 2023
Registration information coming soon!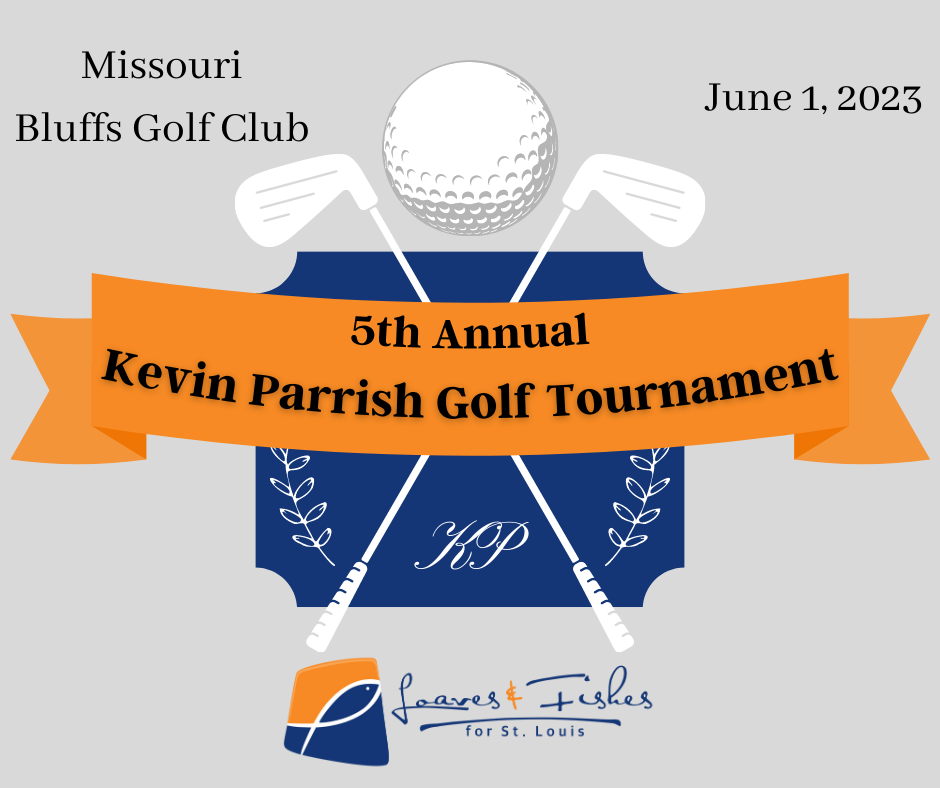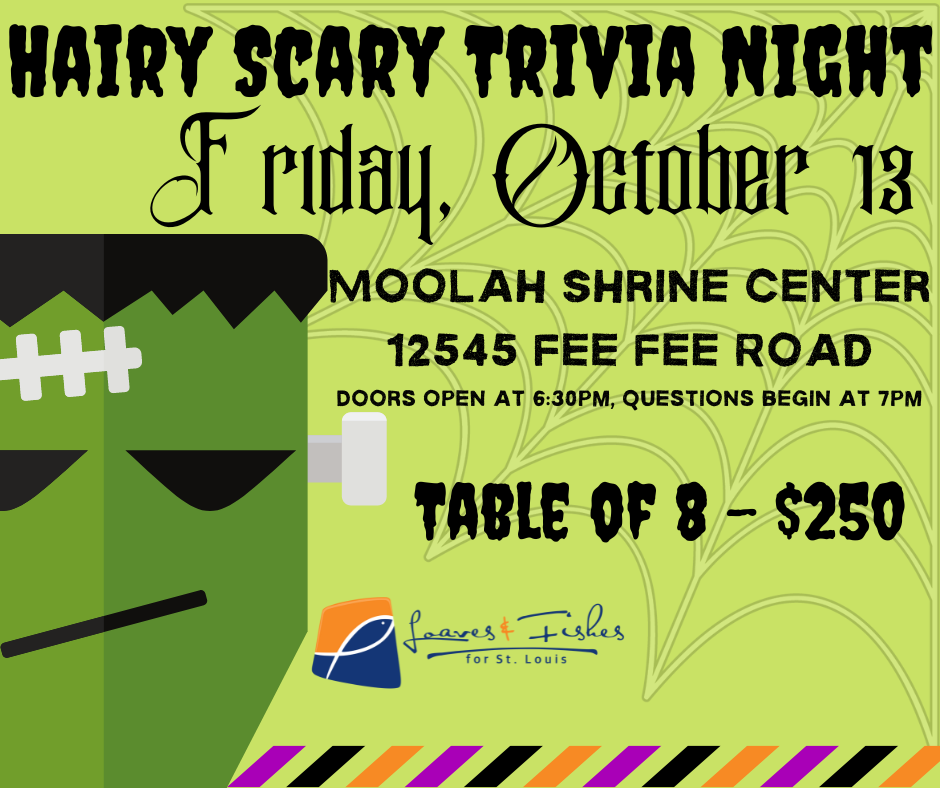 ---